Financial Planners in Scottsdale AZ
As a fiduciary fee only financial planning firm, our main goal is to help set our clients up for success. 
You Need a Scottsdale Financial Planner Dedicated to YOUR Dreams... Not Theirs
At ARQ Wealth, we are your trusted financial planner in Scottsdale, AZ. We understand that Wall Street is known for putting corporate profits in front of client interests. We don't agree with that approach.  Instead, we believe that by putting your interests first, we all can win.
As a fee-only fiduciary financial planning firm located in Scottsdale, that's exactly what we do.  We put your interests first…always.  That means no sales, no commissions.  Simply quality advice.
With a 98% client retention rate, we believe the results speak for themselves.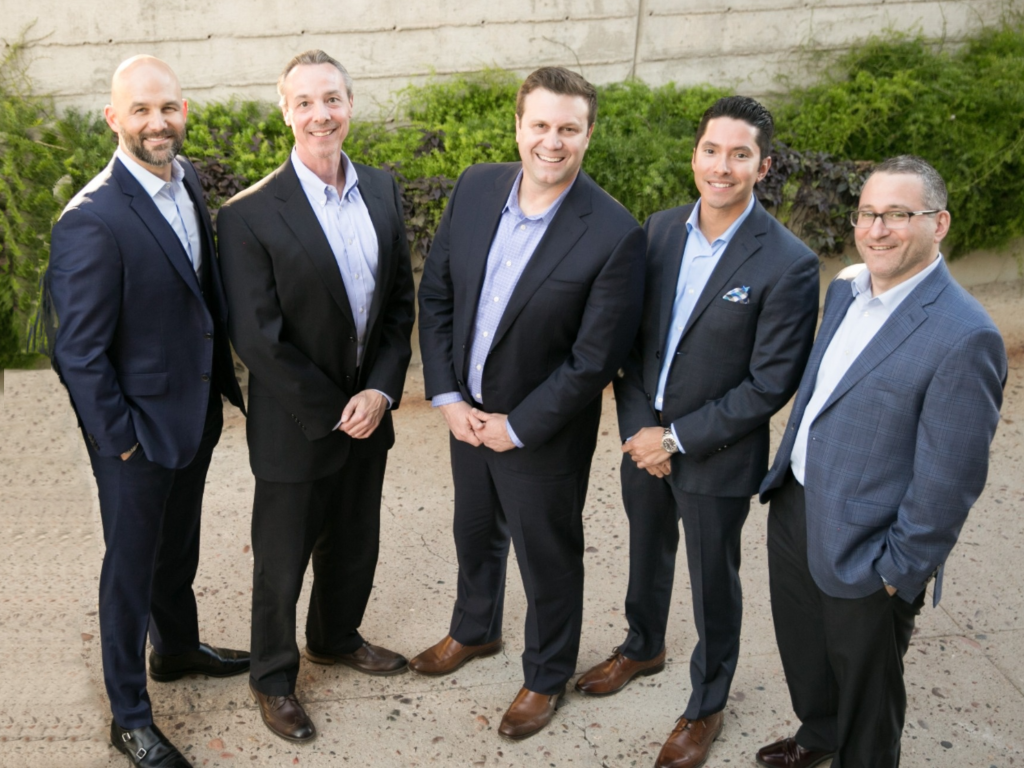 The ARQ Difference - The Financial Planning You Deserve
At most of the larger competitors in the Scottsdale AZ financial planning market, you are assigned one advisor and that is your only resource and contact at the firm. We do things differently at ARQ Wealth. You have access to our entire team with our full suite of financial planning services and advisory services. We leverage our entire team to help you identify your unique retirement and financial goals and then set you up for long-term success. 
If you're looking for a one-size-fits-all approach, you won't get it at ARQ Wealth. Our investing strategies and financial planning centers around your specific situation and goals. First we will assess your financial starting point, your goals, financial responsibilities, and risk tolerance. After this we will put together a customized financial recommendation to work towards your goals and protect your wealth. Finally, we quantify your results to measure progress and stay on track. 
We limit our advisors to a maximum of 60 relationships. True, it's a more expensive way to do business, but we created the firm to maximize your success, not corporate margins. Acting as our larger competitors and increasing the number of relationships that each financial advisor maintains would sacrifice our founding principle of acting as your trusted fee only fiduciary and looking out for your best interests to meet your goals.
The longer you remain a client, the lower our fee becomes as a percent of your total assets. We put this program together because our goal with every single client that we bring on is for it to be a long-term partnership. This has helped us obtain our 98% client retention rate.
Each of us left large institutions because we wanted to focus on delivering exceptional experiences for our clients, unencumbered by corporate conflicts. Helping our clients achieve their financial goals is incredibly gratifying for us. Simply put, that is our motivation.
At ARQ, you don't get a single advisor, you get a team dedicated to your success. With multiple credentials, our team possesses the important credentials: (three CFPs®, one CFA, one RICP®, and three AIFs®) and more than 20+ years average advisor experience. We've got the experience you need: we have implemented more than 3,000 financial plans.
Ready to Get Started? Reach Out Now
Real Fiduciary™ Practices
ARQ Wealth Advisors adopt the Institute for the Fiduciary Standard's Real Fiduciary™ Practices*. These Real Fiduciary™ Practices are professional conduct standards for fiduciary advisors. They assist investors in understanding, evaluating and selecting competent financial advisors and wealth managers. We subscribe to the practices' as listed below.
*We are the only member in the state of Arizona.
Real Fiduciary™ Practices: Professional Conduct Guidance for Advisors (Feb 22, 2019)
Real Fiduciary™ Practices are professional conduct standards that outline how the most conscientious and competent fiduciary advisors serve clients today. Here, each practice is listed and described in italics below it. A firm subscribing to the practices affirms with these actions, to:
DEMONSTRATE LOYALTY
Act as a fiduciary at all times. Affirm this commitment to the client in writing.
Decline any sales-related compensation.
Avoid conflicts of interest.
Mitigate unavoidable conflicts.
ACT WITH DUE CARE
Maintain professional knowledge and competence.
Explain agreements and disclosures clearly and truthfully, both orally and in writing.
Establish and document a reasonable basis for advice.
Follow and document a prudent due diligence process for rendering investment advice.
ACT IN UTMOST GOOD FAITH
Decline gifts or entertainment or other benefits unless minimal in value, occasional in frequency, and consistent with the advisory firm's gift and vendor relation policies.
Charge reasonable fees and incur reasonable investment costs. Disclose and fully explain.
NOTE: These practices and their guidance comprise the Real Fiduciary Practices. For additional guidance on the practices see the practices with background endnotes at: https://thefiduciaryinstitute.org/wp-content/uploads/2019/03/Real-Fiduciary-Practices-2019-02-22.pdf