Fee Only Financial Advisors in Scottsdale, AZ
You Need a Financial Advisor Focused on Your Needs... Not Theirs
The Financial Advisors You Deserve in Scottsdale, AZ
Our expert team of fee only financial advisors in Scottsdale have years of experience in making your financial and retirement planning processes as simple and stress-free as possible. ARQ Wealth Advisors is a professional consulting firm representing clients in need of retirement and financial expertise and knowledge. Unlike the larger competitors in the industry, we put the focus on your unique financial situation and not our bottom line. This has led to a 98% retention rate for our clients. 
The process of preparing for your retirement can be confusing, time-consuming, and extremely stressful. Our expert advice and strategic personalized planning can help you avoid critical errors that can derail the retirement you've worked hard for your entire career. At ARQ Wealth, you'll receive the personalized attention that you deserve with our current max advisor to client ratio of 60 to 1. 
You can rest easy knowing that your financial planning is in good hands, as our average advisors at ARQ have over 20 years experience in the industry. We are committed to providing the best service and customer experience to you. Our goal is to help ease our clients' minds so that they can enjoy the retirement that they've earned. Let's get started, you can reach out to us by phone or email to schedule your free consultation.
Avg. Advisor's Experience
Average Client to Advisor Ratio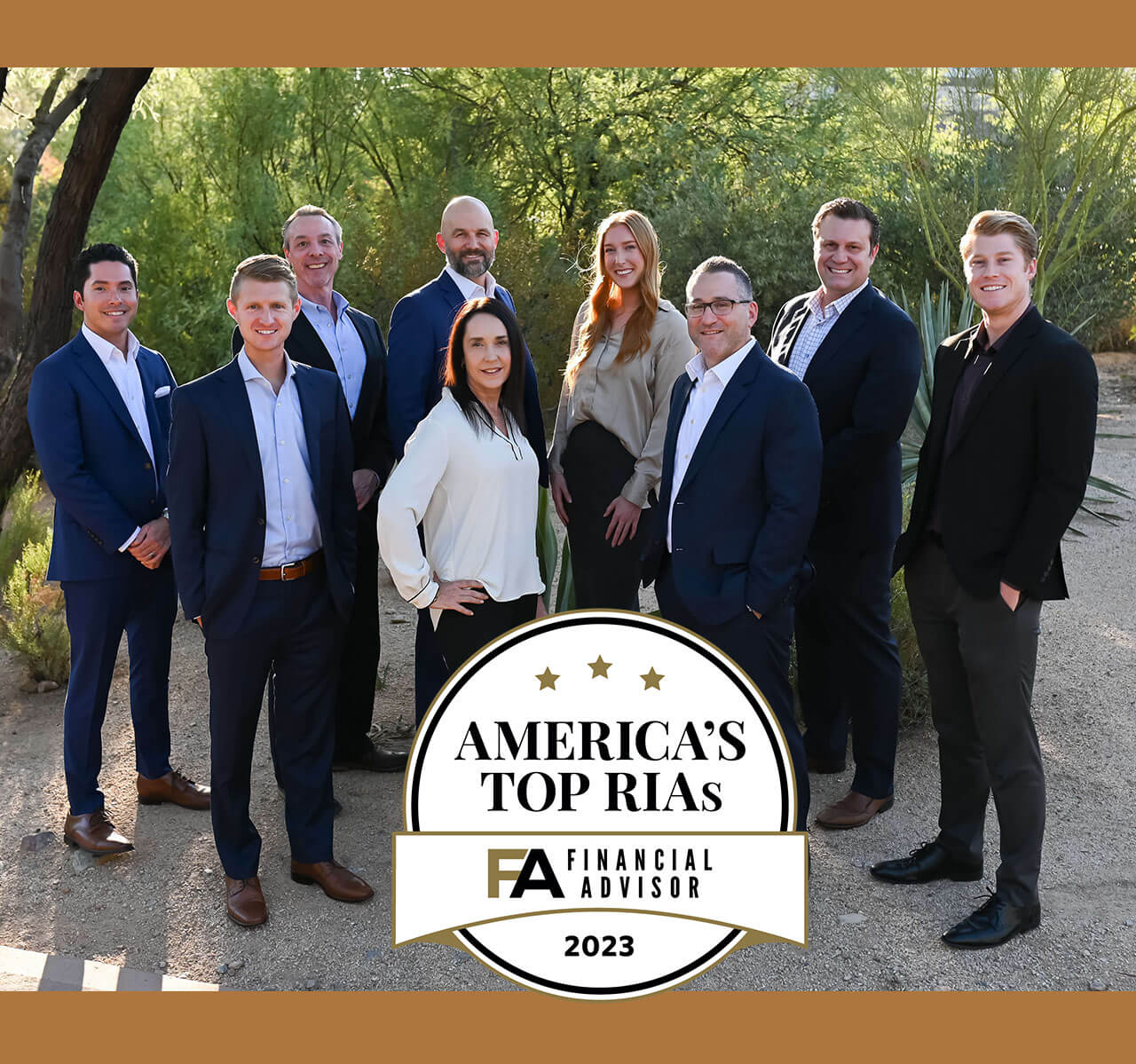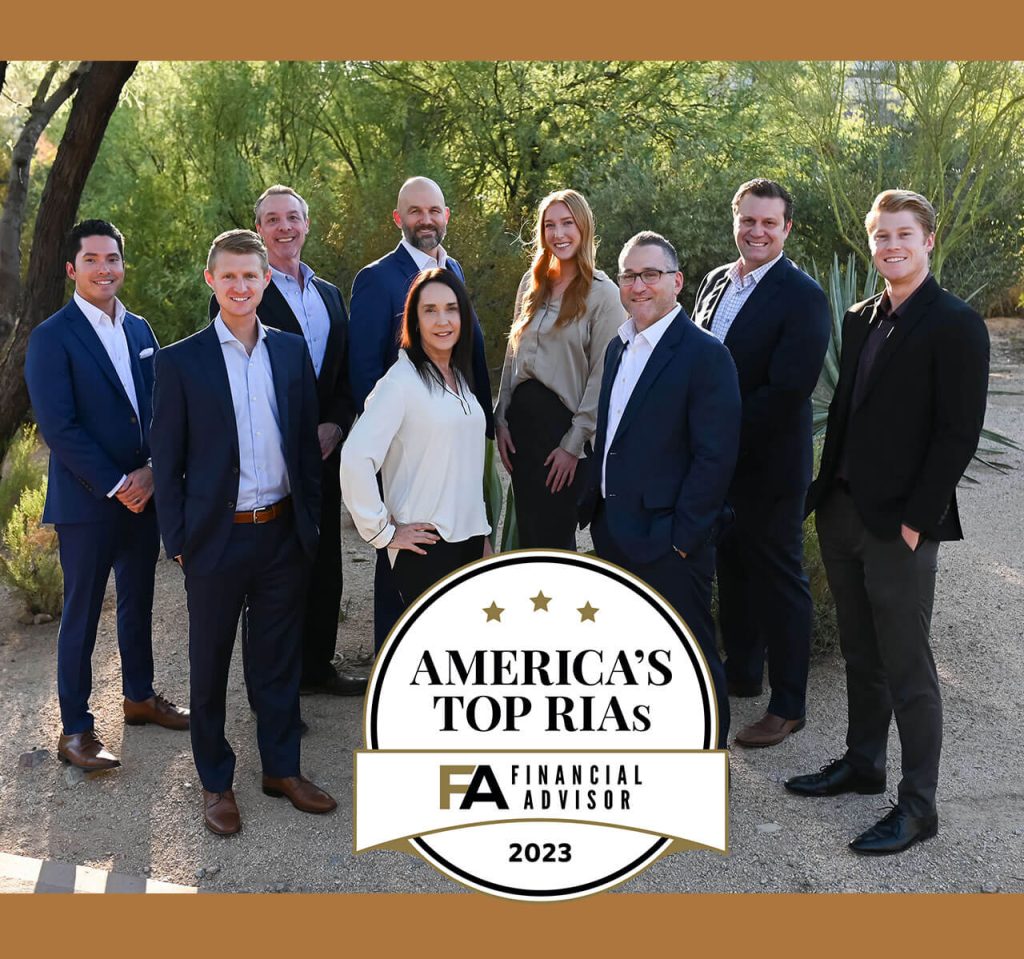 Fiduciary Fee Only Advisors Here to Help With Your Financial Goals Located in Scottsdale
As a fee only financial advisory firm located in Scottsdale, it is our responsibility to act as a fiduciary and have your best interests in mind. This allows our firm to have less conflicts of interest which helps us focus solely on providing our clients with unbiased financial and retirement planning. With a client retention rate of 98% and fees below the industry average, we provide the dedicated and experienced financial guidance that you deserve. Ready to get started? Reach out today to speak to one of our wealth and retirement experts.
What We Specialize In - Serving Clients
We are committed to your success. Our goal is simple – to help our clients achieve their financial goals so they can focus on what's truly important to them.
We achieve this by offering our wide array of fee only financial advisory services and have expertise in financial and retirement planning. Unlike competitors that may rush through the process, we believe in getting a whole comprehensive picture of your financial situation and retirement projection. Each client situation is unique and we provide the personalized care you deserve.
Click the below link to learn more today about what makes our firm different.
Achieve Financial Independence Sooner, Not Later
Reach Out Now to Learn More
What Makes ARQ Different from Other Financial Advisors in Scottsdale, AZ
Instead of one single advisor handling your financial and retirement planning, we provide a whole team of experts to help with your unique financial situation. As a fee only financial advisory firm, we are in this together and our main focus is analyzing your unique financial situation and working on a long-term plan to meet your financial goals.
Asking the Right Questions
This is not a one-size-fits-all approach, we tailor your specific financial and retirement plans to fit your unique goals and situation. We start this process with our free consultation to learn more about your financial goals and then understand a comprehensive picture using our Q Form™ Assessment to determine a score for the strength of your financial plan. 
Low Client/Advisor Ratios
We currently maintain an average of 50:1 client to advisor ratio at ARQ Wealth. True, it's a more expensive way to do business, but we created the firm to maximize your success, not corporate margins. Unlike the larger competitors, we can give all of our clients the time they deserve for their financial planning and investment management. 
The longer you remain a client, the lower our fee becomes as a percent of your total assets. We put this program together because our goal with every single client that we bring on is for it to be a long-term partnership. This has helped us obtain our 98% client retention rate. 
Each of us left large institutions because we wanted to focus on delivering exceptional experiences for our clients, unencumbered by corporate conflicts. Helping our clients achieve their financial goals is incredibly gratifying for us. Simply put, that is our motivation.
Experienced Professionals
At ARQ, you don't get a single advisor, you get a team dedicated to your success. With multiple credentials, our team possesses the important credentials: (three CFPs®, one CFA, one RICP®, and three AIFs® ) and more than 20+ years average advisor experience. We've got the experience you need: we have implemented more than 3,000 financial plans.
Grading Your Financial Plan
When is the last time that you and your family did a complete review of your investment management and financial planning strategy? At ARQ Wealth, we understand the importance of identifying what financial topics are important to you and how to establish a plan for each respective area. No two financial plans are the same, we take the time to understand your unique situation to determine how we can best help as your trusted Scottsdale fee only financial advisory firm.  
Click the button below to start our Q Form™ Assessment which will identify how prepared you are with your financial plan and if you may need the help of an expert.
Our Financial Advisory Services
Wealth Apex™
For those investors farther along in their professional and retirement planning, ARQ Wealth provides a fee only wealth management and financial planning service. These fee only financial advisory services are offered to individuals, trusts, non-profit organizations, and businesses. Interested in learning more? Click the below link to get started now.
Wealth Builder™
For the investors who are younger and just starting out in their careers and retirement planning, we offer a boutique-style financial planning and investment management service. Although most competitors only offer this to sophisticated and wealthy investors, we know the importance of retirement planning at the early stages of your career. Click the below link to learn more now
ARQ Wealth is proud to serve clients in over 30 states 
Disclaimer: ARQ Wealth Advisors, LLC is a member of the Institute for the Fiduciary Standard. Membership is comprised of a set of principles that underscore an advisor's fiduciary duty to his or her clients. These standards include sufficient loyalty, due care, and utmost good faith. Specifically, our firm must demonstrate loyalty by: (i) affirming their fiduciary commitment to the client in writing; (ii) declining any sales-related compensation associated with transactions and product sales; (iii) avoiding conflicts of interest whenever possible; and (iv) mitigating unavoidable conflicts. Advisors must also act with due care by maintaining professional designations as applicable, by explaining agreements and disclosures orally and in writing, by establishing a reasonable basis for investment advice, and by following and documenting a prudent due diligence process for rendering investment advice. Our advisors must act in the utmost good faith by declining substantial gifts or entertainment provided by the client while charging, disclosing, and explaining reasonable fees.