Your Trusted Financial Advisor in Scottsdale, AZ
Click below to learn more about how we help you prepare and plan for all of your financial goals.
The Financial Advisors in Scottsdale You Deserve
At ARQ Wealth, we are your trusted financial advisors in Scottsdale, AZ. We understand that planning your future retirement and navigating the complexities of various tax regulations can be a daunting task. From determining how much to save to selecting the best long-term tax strategy, there's a lot on your plate as you're preparing for your retirement. That's where we come in.
At ARQ Wealth Advisors we help professionals looking to secure the financial future for themselves and their families. Our professional tax and retirement experts have the experience and the knowledge to help create a successful strategy for you.
We understand that each retirement plan is unique. The first step is to sit down and discuss your exact retirement goals. After gathering information, our team of experts will lay out a customized plan to ensure you're prepared for life's unexpected events. Finally, we will provide periodic updates to make sure you are on the right track as the plan is implemented.
You're only a quick email or call away from scheduling your free consultation. Let us help get your retirement back on track so that you can get back to doing what you truly love. Give us a call or fill out our online contact form to get started now.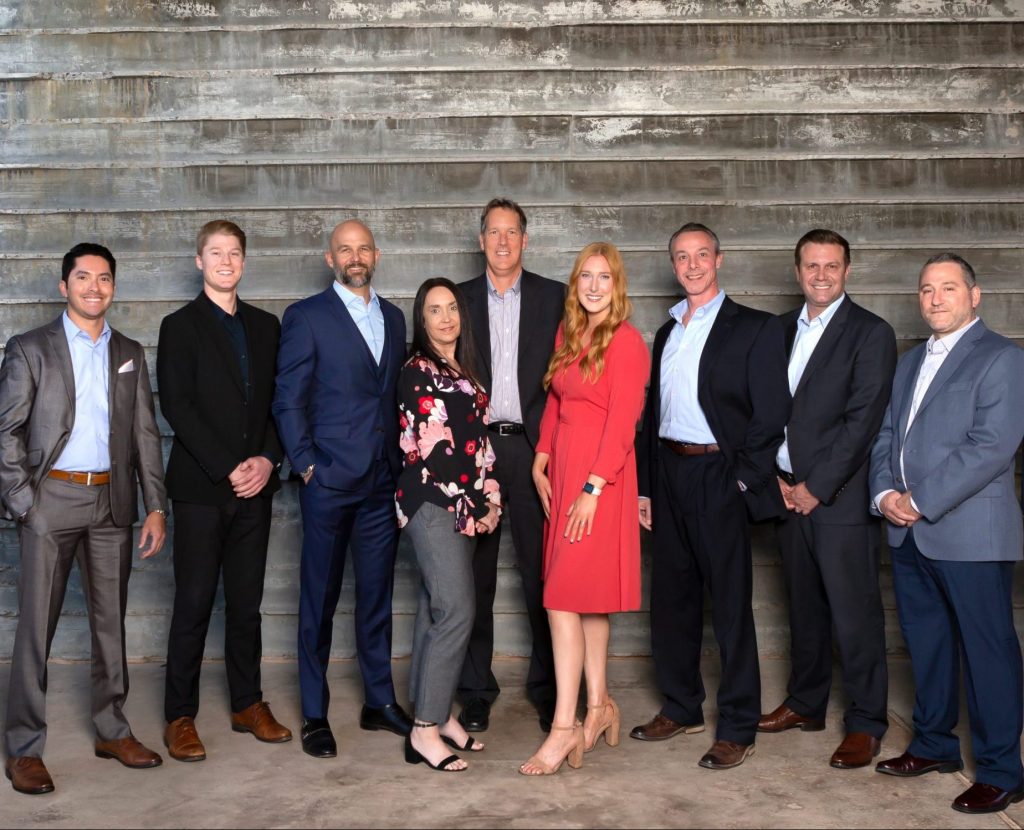 Our firm's mission is to provide you with exceptional, full-service wealth planning and investment management for fees that are below the industry average. The personalized level of attention our clients receive is the cornerstone of our business. As a  fiduciary "fee-only" firm, we act in our clients' best interests. You can learn more about the responsibilities of fiduciaries by clicking here. We receive no third-party compensation, and all recommendations are completely unbiased. Whether you are accumulating wealth for retirement or need an income strategy during retirement, ARQ Wealth Advisors is dedicated to helping you achieve your financial goals. Reach out to one of our experts today to learn more!
Each of our partners at ARQ Wealth left large institutions because we wanted to focus on delivering exceptional experiences for our clients, unencumbered by corporate conflicts. Helping our clients achieve their financial goals is incredibly gratifying for us. Simply put, that is our motivation.

Interested in learning more about what makes ARQ Wealth different than the larger institutions? Click the below button to see how our firm is built to help your unique financial challenges. 
Schedule Your Free Consultation Now!
Full Comprehensive Financial Advisory Services
At ARQ Wealth, we are your full-service financial advisory firm. Instead of only handling one aspect of your financial and retirement planning, we provide comprehensive guidance ranging from estate planning, tax-efficient strategies, insurance, and much more. As a fiduciary fee only financial advisor, we are obligated to go above and beyond to act in your best interest and we know this includes more than just basic financial and retirement planning.
Interested in learning more about how we go above and beyond to provide comprehensive coverage and how we act as your financial quarterback? Call one of our wealth experts at ARQ Wealth today to schedule your free consultation now.